Overview

ADAM FAMILY
The fully customisable ADAM brings bold style to the high street and beyond. Choose between the original ADAM, the chunkier ADAM ROCKS or the powerful ADAM S, and create your own from the ground up.

COLOURS
With ADAM, there are 10 body paints to choose from. You can create a two-tone look with one of ADAM's optional Roof Packs. Alternatively upgrade to an ADAM UNLIMITED and you'll have 20 body paints to choose from and 8 roof colours.
Exterior
EXTERIOR DESIGN
The Vauxhall ADAM combines bold design with urban attitude. At just under 3.7 metres long and 1.72 metres wide, with a compact 2311mm wheelbase, our agile three-door provides the perfect urban driving experience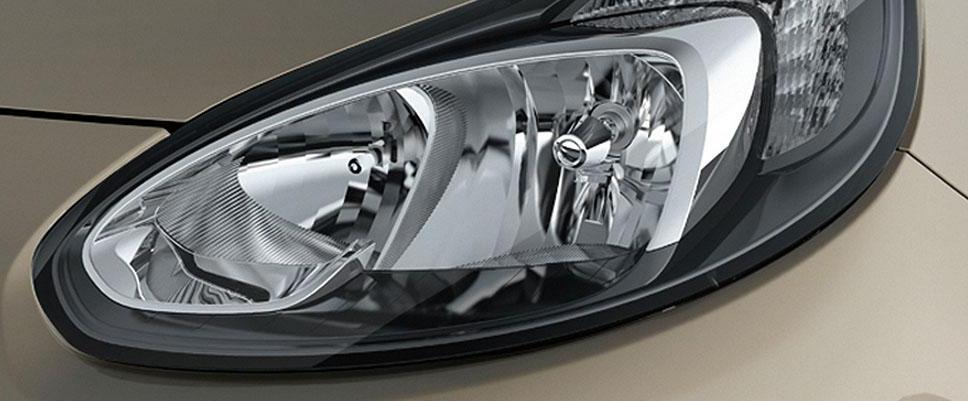 BRIGHT IDEA
See and be seen more easily, thanks to ADAM's daytime running lights with LED technology.
ADAM's headlights and rear lights also run on LED. So you get brighter lights with less power consumption and lower CO2 emissions.
Interior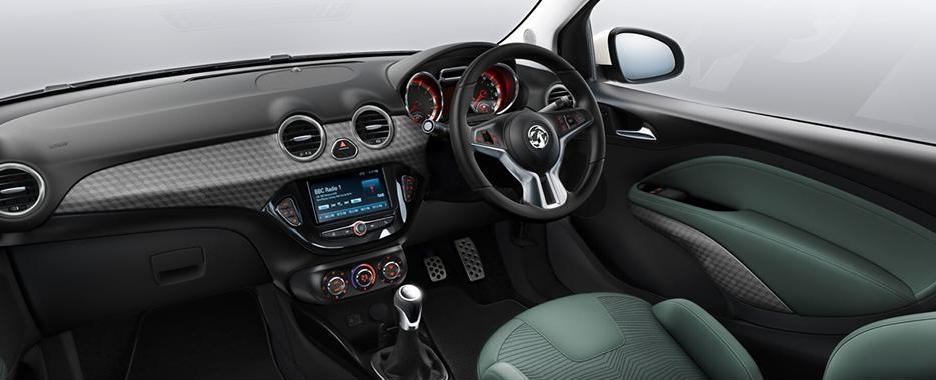 INTERIOR DESIGN
ADAM's interiors are full of striking designs, fabrics and textures. Take your seat under a panoramic glass roof and immerse yourself in six-speaker surround sound. Then relax in ADAM's super-comfy seats with special side bolsters, which make life easy whether you're driving or not.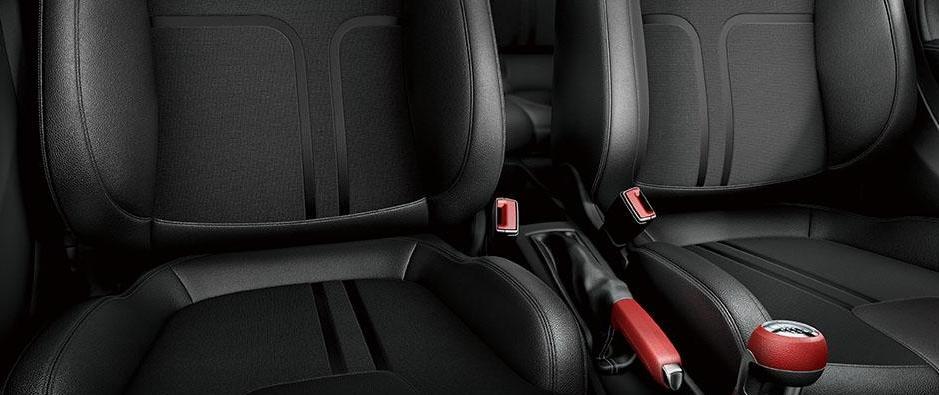 SPORTS SEATS
The ADAM's front and rear seats are a totally new design and use high-quality, high-density foam to provide extra comfort for your back – especially on long journeys. For ADAM, driving is always a pleasure.
Innovation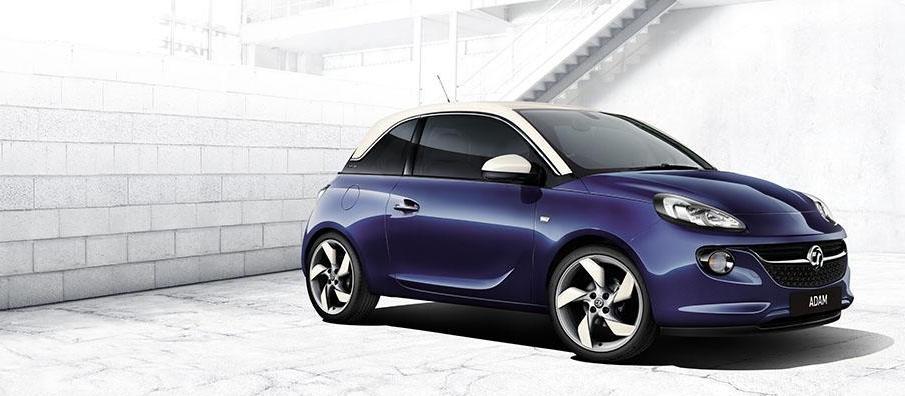 CITY MODE
Choose City mode to increase power to the steering and reduce the effort of steering at low speeds. Just press the switch on the dashboard and enjoy a perfect ride in the city.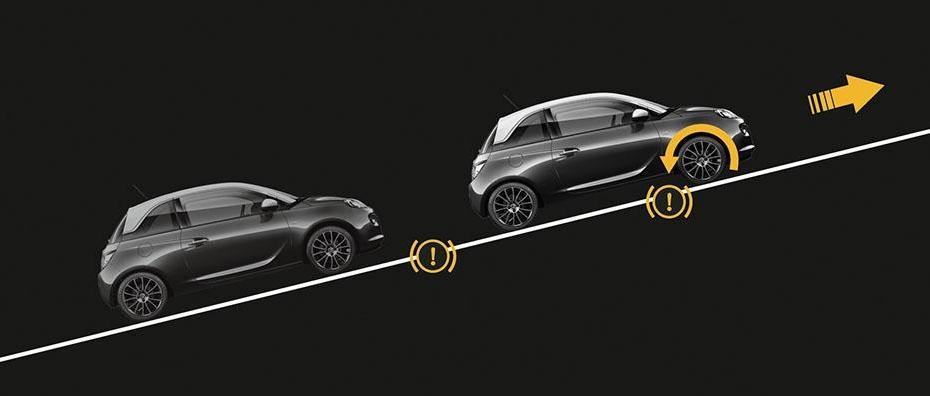 DON'T ROLL BACK
Pull away cleanly every time – even on hills. Our hill-start assist feature keeps you firmly in place until you accelerate.
Connectivity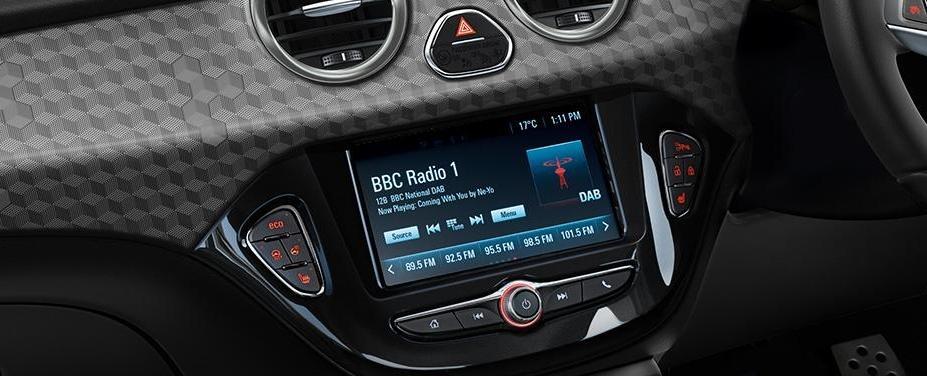 SIRI EYES FREE
Play a song, make a call or send a text – with your eyes on the road and your hands on the steering wheel. Siri Eyes Free, the intelligent personal assistant from Apple, will be integrated in ADAM, making your ride more fun and safer. Using a button on ADAM's steering wheel, iPhone owners can ask Siri to call people, play music, hear and compose text messages, dictate emails, hear new notifications, get directions, add reminders and much more.

ONSTAR
OnStar offers many services, such as in-car access to an advisor 24/7 and 365 days a year and emergency assistance. You can also take advantage of a 4G in-car wi-fi hotspot, which can connect up to seven devices simultaneously.