Overview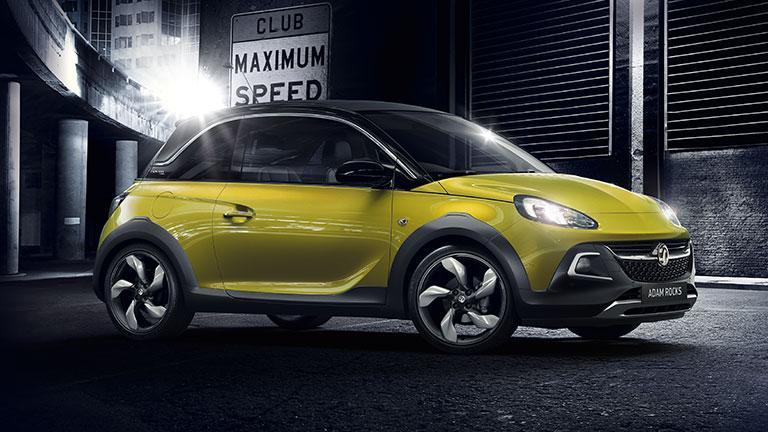 URBAN CHIC, COUNTRY STYLE
Small is stunning. Viewed from any angle the rugged, stylish and functionally friendly new Vauxhall ADAM ROCKS is a rare talent. From the two-tone floating roof down to the optional ADAM ROCKS 18" wheels it stands out.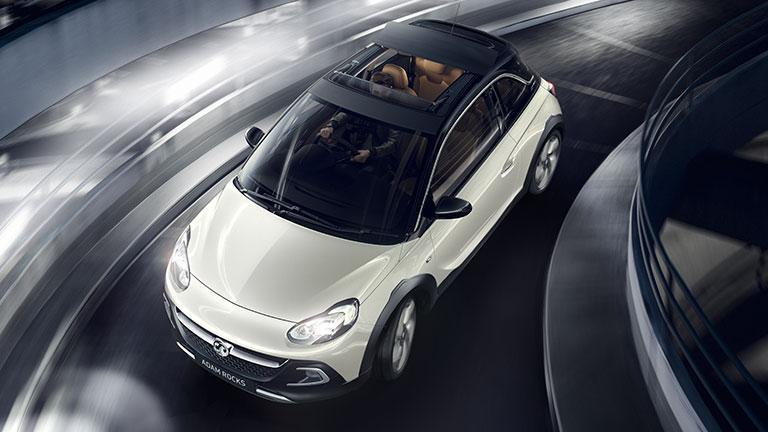 FROM FUNCTION INTO FUN
With the new Vauxhall ADAM ROCKS, our designers have taken the essence of a cross-over and made it chic. A town friendly / country smart car usually costs a lot and drinks even more, but ADAM ROCKS keeps the original charm of the ADAM - along with its size and miniscule thirst.
Exterior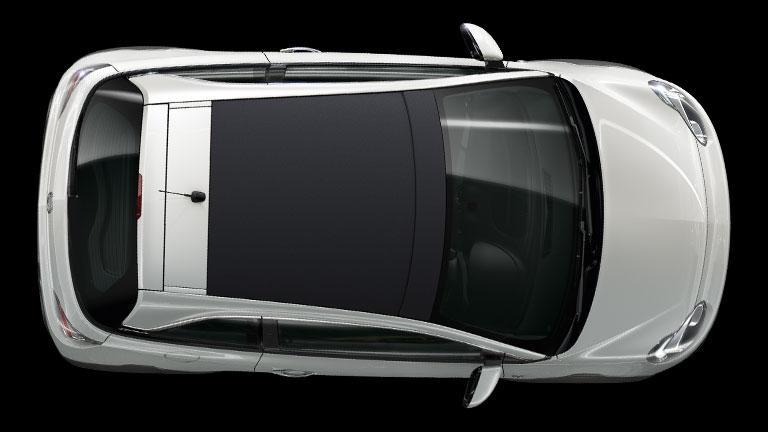 SUNSHINE AND FRESH AIR
Who needs to feel closed in? The ADAM ROCKS AIR's electric folding canvas roof opens in just seven seconds. In just eight seconds its folded right back to the C pillars.

Enjoy the great wide open cabrio feeling secure in the knowledge that the canvas roof doesn't alter the structural strength or rigidity one little bit. It doesn't even try to take space from the hatchback opening. So the new Vauxhall ADAM ROCKS AIR keeps all the easy loading abilities of the ADAM.

FROM FUNCTION INTO FUN
The clear lines of the floating roof, with optional chrome accents, the integrated spoiler and electric folding canvas roof are still eye-catching. The upsweep of the silver-effect front and rear skid plates adds to the carefree go-anywhere attitude. The new Vauxhall ADAM ROCKS is not a small car trying to look big - it's form flowing from function into fun.
Interior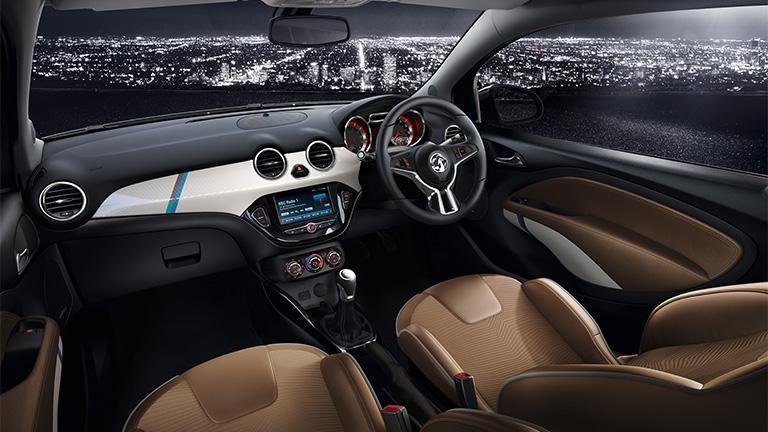 SPORTY BUT BUSINESS-LIKE
Inside the new Vauxhall ADAM ROCKS, the ambience blends advanced practicality with classical touches. The instrument cluster is subtly redesigned, and optional aluminium pedals add to the sporty but business-like ambience.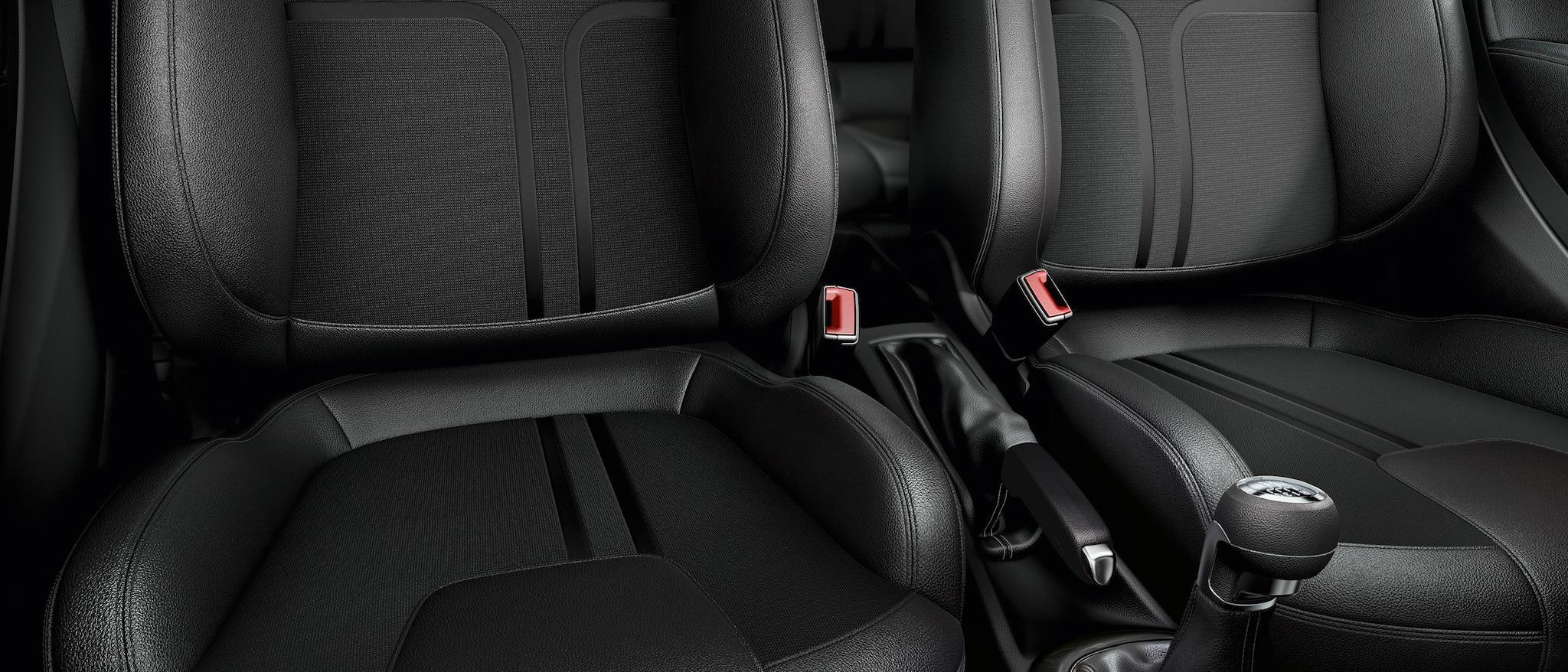 SPORTS SEATS
The ADAM's front and rear seats are a totally new design and use high-quality, high-density foam to provide extra comfort for your back – especially on long journeys. For ADAM, driving is always a pleasure.
Innovation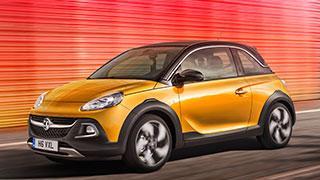 GO-KART FEELING
The biggest challenge with any small car is to combine agile handling with full-size, real-ride dynamics and driving comfort. The new Vauxhall ADAM ROCKS meets this head-on with its specially tuned chassis and a 15mm increase in body-ride height for greater ground clearance. The result is unrestricted driving fun - in town and country.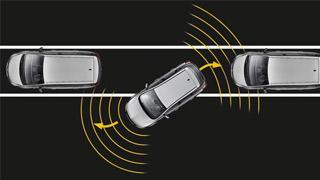 PARKING JUST GOT FUN
Optional Advanced Park Assist II finds a parking space for your ADAM ROCKS UNLIMITED and steers you into the slot. ADAM does the steering – you simply control acceleration, deceleration and gear changes.
Connectivity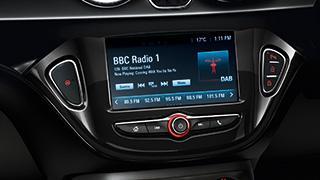 DISCOVER INTELLILINK
Upgrade your new Vauxhall ADAM ROCKS with the all-in-one IntelliLink multimedia system. Featuring smartphone connectivity for Android and iOS, IntelliLink puts a world of music, photos, videos and maps onto your personal 7" colour touch screen right on the dash.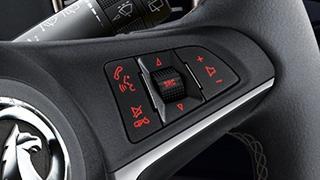 PHONE HOME
Connect and operate your phone hands-free with Bluetooth and steering-wheel controls. IntelliLink also offers Bluetooth streaming for your music. IntelliLink can pair and download the address books from up to four Bluetooth phones at the same time.